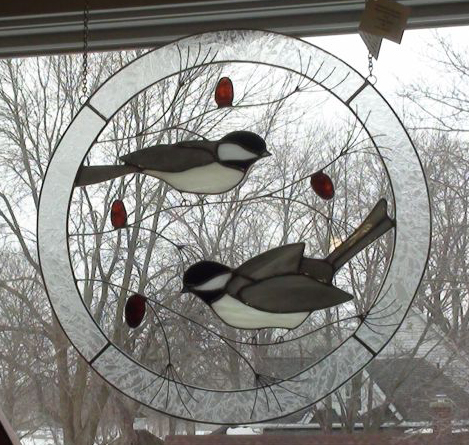 Drawing, painting, creating anything in art has been part of me since a child. For me, art and nature go hand in hand. Observing butterflies and insects, watching birds, admiring flowers, landscapes and sunsets, walking along a country road, beach, city sidewalk or in a forest have all influenced my art. Realism is my favorite art form and recreating nature in this manner is my most enjoyable challenge.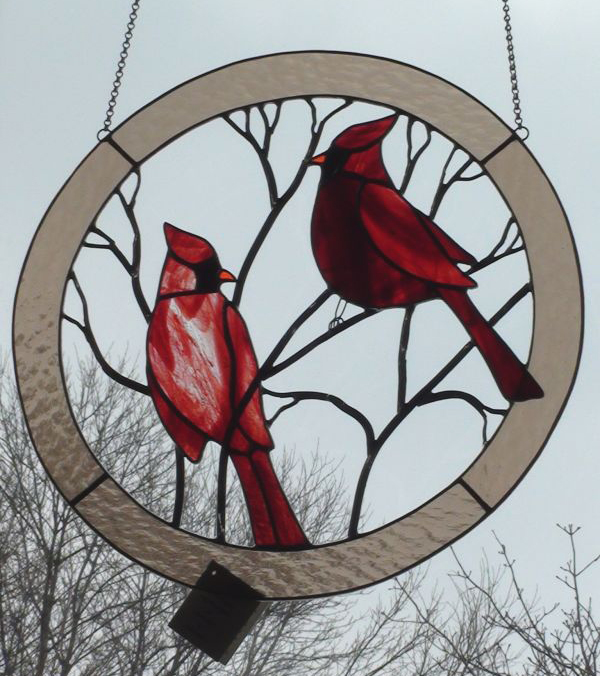 It was not until I took a stained glass class while pursuing my Art Degree at Carthage College that I found the love of creating with stained glass. Using each piece of glass to create a realistic work is most challenging. Finding just the right color or mixture in the sheets of glass is the start of any project. Getting that just right color combination into a realistic portrayal is the reward. Many times, the pattern in the glass tells me what it will become as a finished work of art.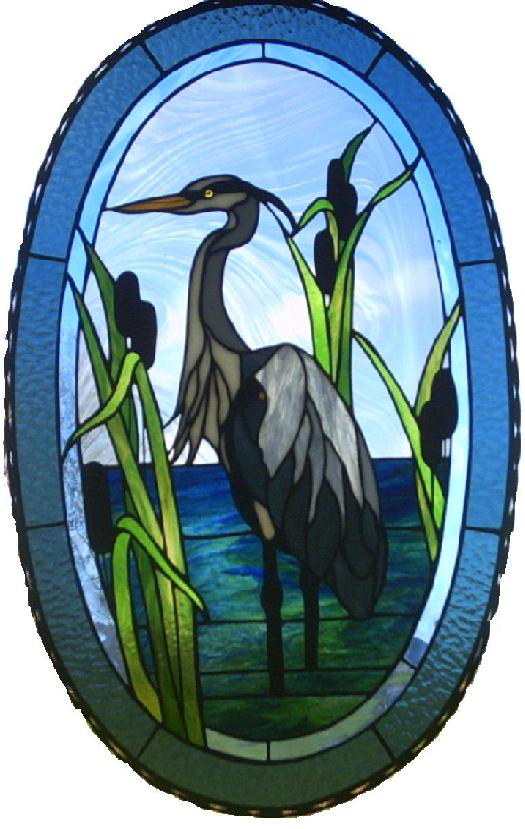 I enjoy working with different methods of stained glass construction, but creating pieces using the foiled method is my favorite. I am noted for using tiny pieces of glass and the foil method of construction allows me to be very detailed. My designs do not have extra lines necessary to cut the glass pieces. Whenever possible, a line in my design is used in the subject being portrayed. Using the foiled method helps to be more detailed and avoid those "cut lines."
For a change of pace, I do enjoy working in other types of art styles than realism. The challenge in other art styles is to maintain the meticulous quality I incorporate into all of my work.
Whether I am creating a large window or small sun catcher; standing piece or plant stick, night light or lamp, each piece is a beautiful work of art.
---
** ARTIST'S RIGHTS **
All designs and photos remain the property of Julie Bubolz, Imagination Creation and stainedglassbyjuliebubolz.com and may not be copied, downloaded, duplicated or used in any way without the express written consent of Julie Bubolz.