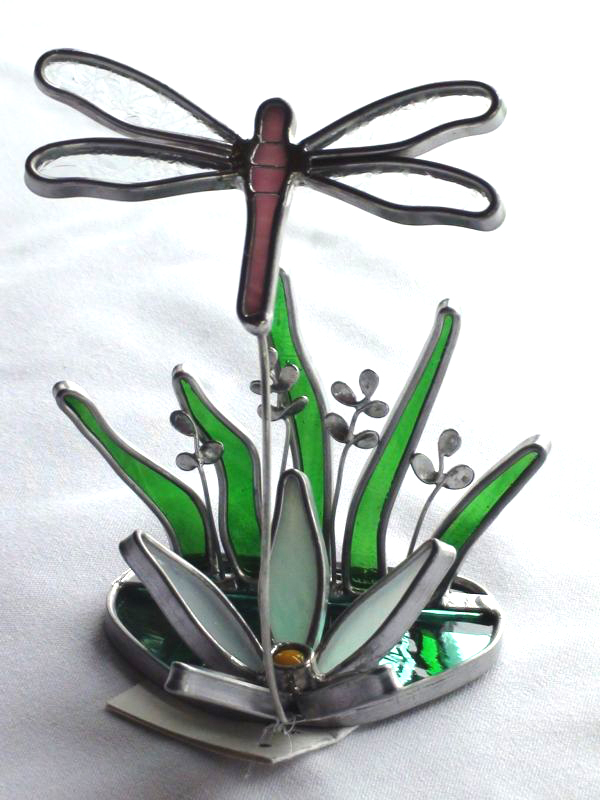 A full sized window, hanging panel or small sun catcher can create the historic beauty of this art form in your everyday life. A Bachelors Degree in Art and over 40 years of experience working with glass have allowed me, Julie Bubolz, to create numerous pieces that people are enjoying all over the world.
Many of my designs have a one of a kind element to them. The general pattern is the same, but when there are wire accents, each bend of the wire is hand turned. No two days are alike and as a result no two pieces of wire will be exactly the same.
As a nature enthusiast, much of my work is realistic. Even though my passion is birds, I do love the challenge of designing anything that is requested. I have designed pieces in the Frank Lloyd Wright Prairie Style, geometric style and combined styles of art.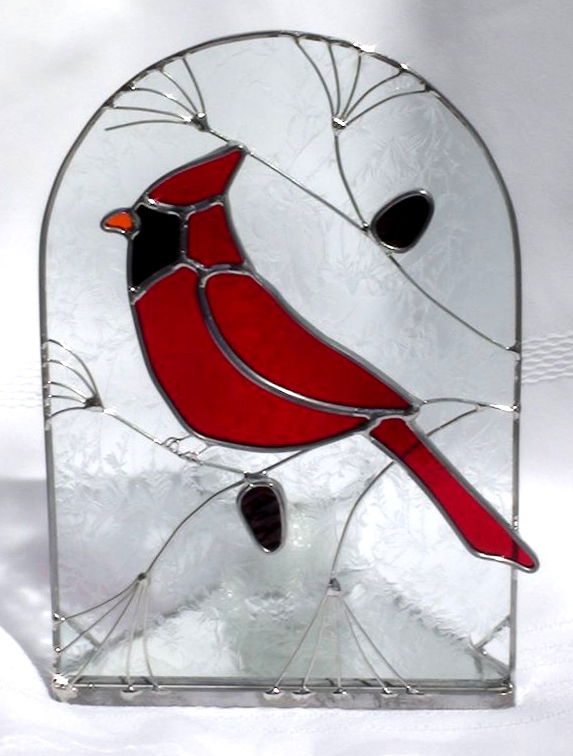 Browse through my selections and along with birds you will find flowers; butterflies, dragonflies, ladybugs and bees; animals; wine themed items; hobbies; gardening and miscellaneous, along with items for each season and holidays. Many of the items are also available as night lights. Several are made into free standing pieces; some with votive candles.
If you see an item that you like, but prefer a different color or want a hanging piece converted to night light or stand up form, it can be done. To beautify your garden or house plants, many designs can also be adapted into plant sticks with the addition of a brass rod.
I can also make YOUR IDEAS into glass. Just use the custom order option and e mail any of these requests.
A rainbow of color can be yours, so use your IMAGINATION and I will make a CREATION to brighten your world.
---
** ARTIST'S RIGHTS **
All designs and photos remain the property of Julie Bubolz, Imagination Creation and stainedglassbyjuliebubolz.com and may not be copied, downloaded, duplicated or used in any way without the express written consent of Julie Bubolz.